Our Services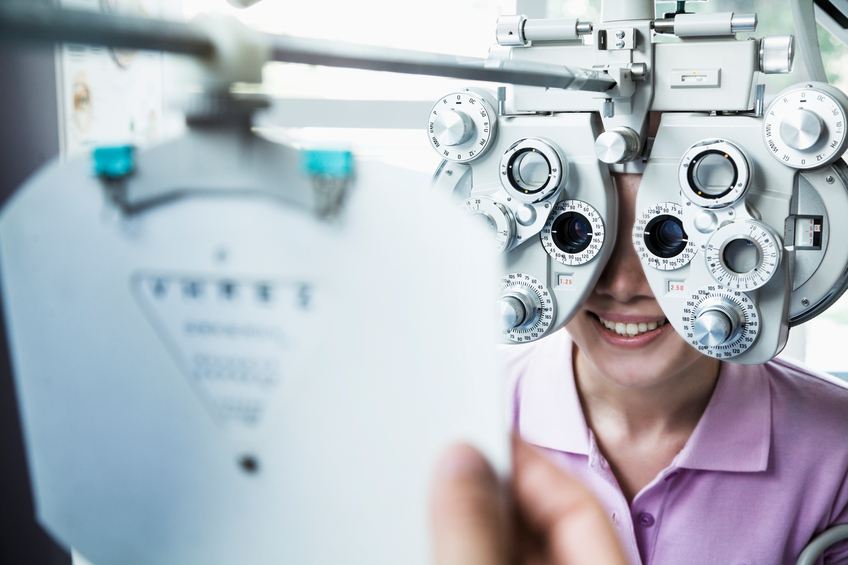 As a fully licensed and equipped optometric practice, Delaware Eye Associates, P.A. offers a complete range of eye care services to all our patients.
Whether the eye care issue involves correcting refractive errors with eyeglass or contact lenses, helping a student find amazing frames, or diagnosing/treating eye conditions and diseases, our experienced team will identify and implement the best eye care solutions for you.
Eye Health Evaluation
Dr. John Psaltis has years of experience in diagnosing and treating typical vision disorders such as nearsightedness, farsightedness, amblyopia, presbyopia, cataracts, macular degeneration, and diabetic retinopathy. Delaware Eye Associates and their team are equipped to provide appropriate therapeutic medical eye care.
At the same time, the Delaware Eye Associates, P.A. team offers a wide array of high-quality eye care products at reasonable prices. Our patients never pay too much for the best quality in eyeglasses, contact lenses, sunglasses, progressive and bifocal lenses, and outstanding service.
Treatment of Eye Disease
If you are diagnosed with an eye disease, you want the best treatment available to get your eyes healthy again. At Delaware Eye Associates, P.A., we stay current with best treatment practices. Based on your diagnosis, we may recommend a wide variety of approaches, including improved nutrition, prescription medicines, therapy and vision exercises, or medical procedures.
Good Eye Care Begins With A Yearly Eye Exam!
Although many do not realize it, the best way to protect your vision is with a yearly eye checkup. Even a basic eye exam can instantly detect many health-threatening conditions, such as tumors, vascular irregularities, and diabetes-related injury to the retina. At Delaware Eye Associates, P.A., that basic checkup is brief and painless.
Dry Eye Treatment
Did you know Dry Eye is the cause of other ocular symptoms?
Eyestrain
Itching
Red eyes
Pain
Blur [usually comes and goes]
Lid crusting [sometimes stuck closed in upon waking].
Headaches
Dry Eye has become increasingly prevalent over the last decade. Increased use of Cell phones, Tablets, and Computer demands both at home and work have caused significant rise in symptoms. Systemic disease such as Arthritis, Diabetes, and Sjogren's can contribute to dry eye. Many medications including Birth Control, HRT and Antihistamines impact the ocular surface. Air pollution both indoors and out (heaters, old buildings, pet dander, tobacco, exhaust) can compound the effects of this condition. These factors have made treating Dry Eye more complex!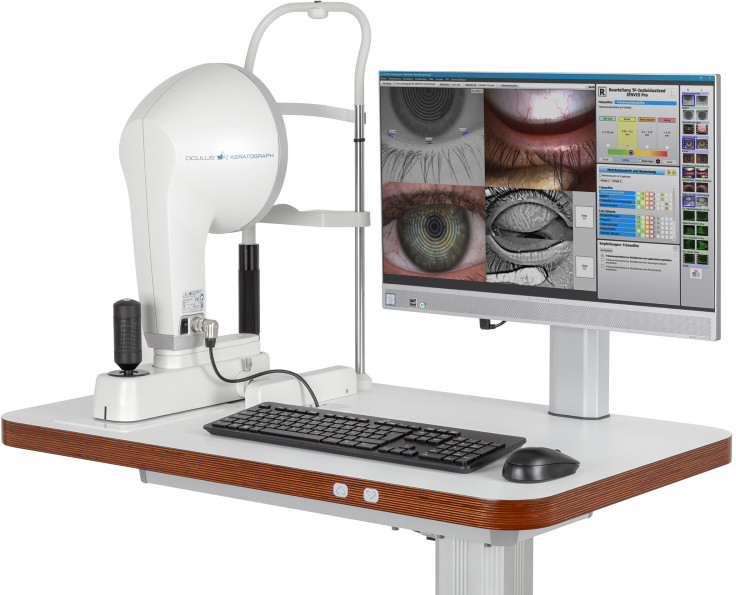 Over-the-counter "Drops" usually offers only temporary relief. Some brands may make it worse!
Dr. Psaltis provides the latest in Dry Eye Diagnostics with special imaging software to evaluate all aspects of Eyelid and Tear flow dynamics. This technology permits him to analyze Eyelid and Tear gland function. He will then determine the best treatment based on your symptoms, tear data analysis, and systemic health.
Most Dry Eye issues start with a reduced function of the Tear Glands, particularly the Meibomian Glands -which supply the outer "lipid layer" of tears. This keeps the tears from evaporating between blinks. Over 86% of dry eye is caused by insufficient function of these glands.
As time goes on, Meibomian Gland Dysfunction [ or MGD] decreases production of quality tears. Eventually these glands become hardened and clogged. Untreated, these glands become infected causing lumps, bumps and styes. Eventually, atrophy of these glands results in permanent dry eye symptoms both reducing vision and quality-of-life.
Warm compresses help – but are not nearly strong enough. Our practice offers a state-of-the-art treatment to preserve the remaining glands and help regenerate this all-important lipid tear layer.
Please view the LIPIFLOW video below to see how it works!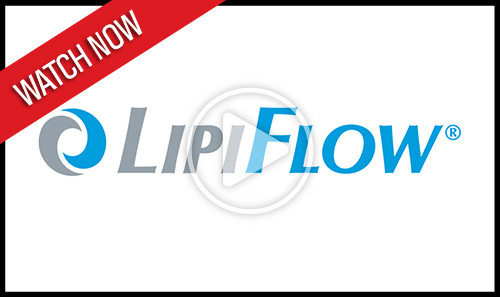 Optical Coherence Tomography / OCT
When patients come to our office for eye exams, many times there is testing that we do to help us diagnose problems. One of these tests uses Optical Coherence Tomography or OCT. Pictures taken with our OCT machine are generated by light waves that reflect off the back of the eye or retina, creating images similar to what could be produced by a low-power microscope. The OCT also provides cross-sectional images. These images can display the various layers of the retina. This technology is also used to image the optic nerve, which is important in glaucoma treatment and management.
OCT is a non-invasive and no-contact test that doesn't require preparation from the patient. There is no exposure to radiation since the machine uses light to obtain the images. The patient sits in front of a machine, a couple of bright flashes like a normal camera flash go off, and then the photos can be viewed on the machine within a minute.
The OCT is an extremely valuable tool used to help diagnose and manage common retinal eye diseases such as macular degeneration, macular edema (fluid in the retina), and macular hole/epiretinal membranes. We use the initial OCT images to aid in making a definitive diagnosis. The OCT compares these initial images of your eye to a database of images of normal eyes matched to your age. In this way, the first OCT images we take can help point out potential issues if there is something that looks different from normal or average. Subsequent OCT images can then compare how you look now compared to how you looked initially. This can be very valuable in gauging how well treatment is working or if the problem is progressing.
The other common use of the OCT is for monitoring and managing glaucoma. We usually take initial images of the optic nerve, and the OCT can then compare these images to those of age-matched healthy control patients. The OCT will usually be repeated every year so we can follow any changes or progression over time.
The advent of OCT has revolutionized the way we evaluate the retina because we can now detect subtle findings not otherwise easily seen during clinical exams. This makes the OCT one of the most valuable tests we can do in our office.
LASIK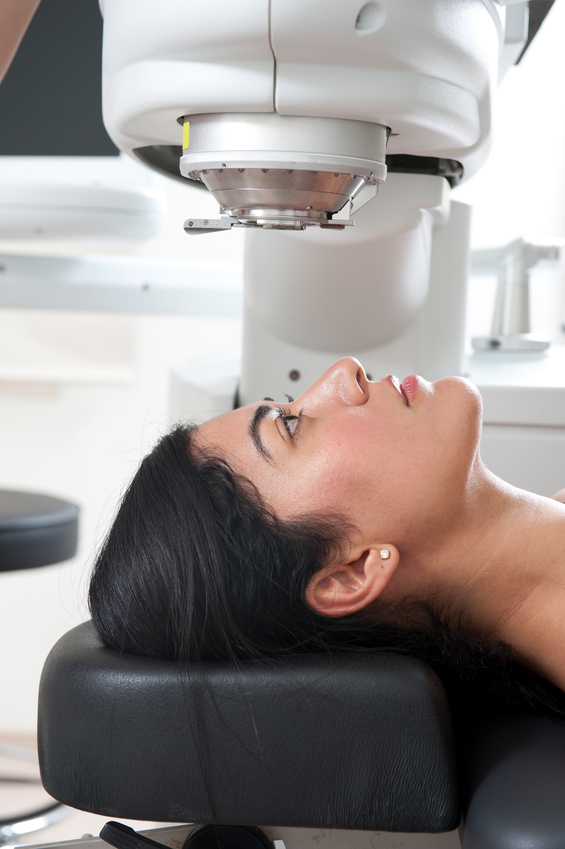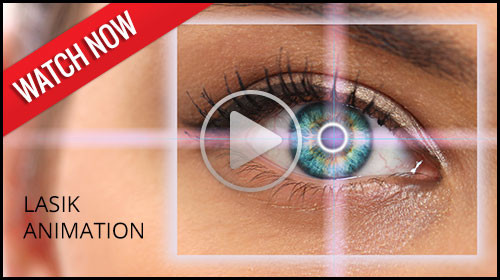 LASIK, a form of refractive surgery, is an popular option for vision correction, often eliminating the need to wear glasses or contact lenses. Simply put, LASIK reshapes the cornea with a laser.
Other surgical alternatives have become available. Among these is a technique called phakic IOL implantation which involves implanting a lens behind the cornea, but in front of the iris. With this new option, many of those who were too highly nearsighted for LASIK are now candidates for refractive surgery.
If you are interested in refractive surgery, please let us know. Refractive surgery is not to be taken lightly. Detailed testing is necessary to determine whether or not you are a good candidate for the surgery. If testing shows you to be a good candidate, we can help you choose the refractive surgeon who is most appropriate for your case. In addition, we provide post-operative care for refractive surgery.
Corneal Refractive Therapy (CRT)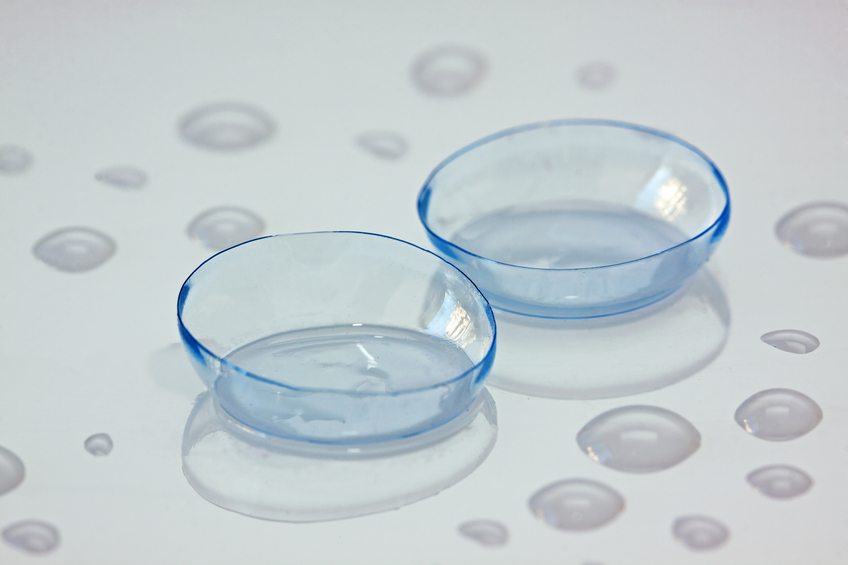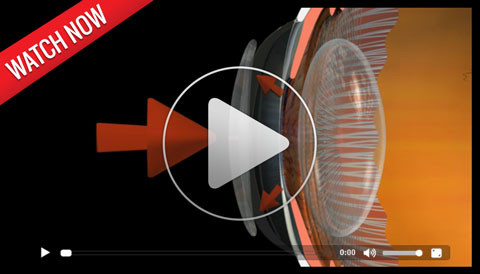 Corneal Refractive Therapy (CRT) is a great advancement in refractive therapy options. CRT allows you to see clearly during the day without glasses or contact lenses. Specially designed therapeutic lenses gently reshape the front surface of your eye while you sleep.
Imagine great vision all day without contacts, glasses, or surgery. No more problems from dust, allergies, or dryness. CRT has also been shown to slow the progression of nearsightedness in children and teenagers.
Previously, if you were nearsighted and wanted to see clearly during the day, your options were glasses, contacts, or laser surgery. CRT offers a non-surgical solution. No more worry about broken frames or torn contact lenses. Additionally, while LASIK is usually recommended only for those over 18 years of age, CRT is ideal for our younger patients who are active in sports and do not like the hassle of glasses or contacts.
For more information on Corneal Refractive Therapy, call today to schedule your FREE CRT consultation or visit Paragon at www.paragoncrt.com.