Meet Our Doctor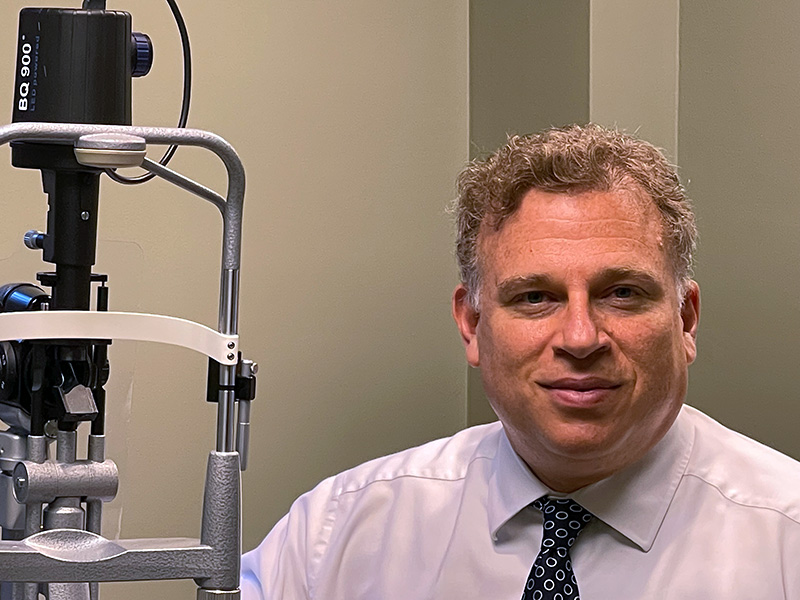 John N. Psaltis OD
Dr. Psaltis is a native of Wilmington, DE. He completed his Bachelor of Science at Widener University. He earned his degrees in Bachelor of Visual Science and Doctorate of Optometry at the Pennsylvania College of Optometry in 1993.
Clinical Externships in Ocular disease and Emergency Care were completed at Albert Einstein Hospital and The Eye Institute – both in Philadelphia, PA. Clinical assessment in Primary Eye Care and Advanced Contact Lens evaluation and training [including both Soft and Gas permeable complex lens fittings] were completed with Dr. Lawrence Ragone in Cherry Hill, NJ.
Optometric Residency was completed at Optometry Associates in Wilmington, DE.
Dr. Psaltis has been in Private Practice since 1997. Dr. Psaltis enjoys taking the extra time to know his patients and educate them on their Eye Health, as well as recommend the best options for treatment. He is licensed to treat and manage Ocular Diseases such as Glaucoma, Cataracts, Macular Degeneration, Diabetic Eye disease, Dry Eye and Eyelid disease, as well as Infections and Allergies.
He also provides Routine Vision Care as well as Advanced Complex Fitting and Evaluation of Contact Lenses.
Dr. Psaltis has passed the examinations by the National Board Examiners of Optometry. He also passed the competency-based exam by the International Association Boards of Examiners for The Treatment and Management of Ocular Disease.
He is Certified by the State of Delaware as a Therapeutic Optometrist.